Maintaining healthy vision is essential to every aspect of daily life—so it's important to see the eye care professional best suited to addressing your concerns. For example, should you see an optometrist or an ophthalmologist, and what exactly is the difference? Let's take a closer look at these two critical eye care professionals and what they do.
Training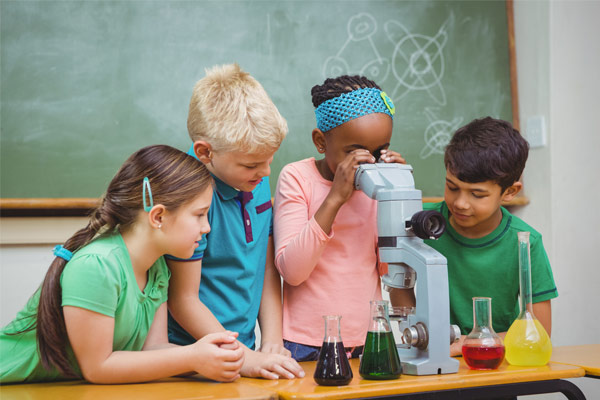 When discussing eye care and health, you often hear the terms ophthalmologist and optometrist used together. Both types of eye care professionals see patients and provide diagnostic and therapeutic care. But there are some important differences.
Ophthalmologists are MDs who specialize in eye care. After completing their undergraduate degree, they receive a 4-year medical school education, followed by a 1-year internship, 3-year residency, and sometimes a 1- to 2-year fellowship to hone their clinical and surgical skills.
Optometrists, by contrast, are typically primary care providers for the eyes. After earning an undergraduate degree, optometry students enter a 4-year professional program (not medical school) in which they earn a doctor of optometry degree. After optometry school, some go on to get additional clinical training or to enter a fellowship program.
Services
As the two professions differ in training, they also differ in the services they provide. Extensive medical training and experience prepares your ophthalmologist to…
Perform all eye exams and vision tests
Diagnose and treat diseases and injuries affecting the eye
Provide medical management of eye conditions
Offer surgical correction for a range of conditions such as traumatic eye injury, crossed-eyes, glaucoma, and cataracts
Perform some cosmetic surgical eye procedures
Your optometrist is qualified to:
Perform eye exams and conduct vision testing
Treat common vision problems like nearsightedness, farsightedness, and astigmatism
Prescribe and fit both eyeglasses and contact lenses
Detect disorders and diseases affecting the eye
Provide vision aids and vision therapy
Which Eye Care Professional Is Right for You?
When choosing the right eye care provider for you, it's essential to understand the type of care you need. As an MD, an ophthalmologist can offer a broad range of diagnostic and treatment options—up to and including surgical correction of eye disorders or treatment of traumatic eye injury—that are not provided by an optometrist. For basic well vision care and common vision problems, an optometrist may be your best option.
While the two professions are not interchangeable, neither are they mutually exclusive. A team approach combining a staff ophthalmologist and an optometrist can help to provide full-spectrum eye care, including diagnosis, medical management, and even surgical care.
At Integrity Eye Associates, your vision is our top priority. Our experienced and courteous eye care professionals are here to listen to your concerns and to help you make informed choices about your eye care. We also offer a wide selection of the latest frames in an array of styles to make sure you leave our store looking your best.
If you're experiencing vision problems, don't delay. Contact Integrity Eye Associates today!