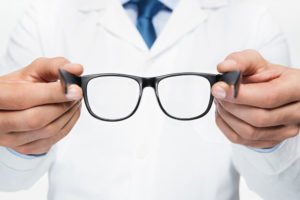 Have you noticed on your way to work in the King of Prussia area that you have been squinting to read road signs? Do you need to sit in the front of the room in order to read words on a slideshow presentation? If so, it may be time to schedule an eye exam. Regardless if you have never worn glasses or are concerned your current prescription is not getting the job done, you'll be amazed how a new pair of prescription glasses can help solve blurry vision issues.
Glasses are the most sensible solution for people with vision problems. They offer several advantages including:
Style – We offer countless designer styles to choose from, allowing everybody to find the perfect match that fits their personal style. Your glasses are a great way to express yourself, and with top brands like Maui Jim, you'll be able to do just that.
Convenience – Contacts can be a pain to keep up with, but glasses require very little maintenance aside from the occasional swipe of a cleaning cloth. Every morning, all you have to do is put on your new eyeglasses, and you'll be ready to take on the day.
Comfortable – Not only are contacts slightly more difficult to maintain, but they also can cause discomfort to people with dry or sensitive eyes. With the lightweight frames that are on the market today, eyewear has never been more comfortable.
Child-friendly – Younger children are not always ready for the responsibility that comes with care for contact lenses. If your child needs vision correction, glasses are the best option available.
We recommend glasses to many of our patients who visit our Wayne, PA office.
Designer Eyeglasses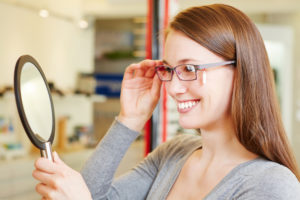 Many of the top designer brands have their own men's and women's eyewear lines. Our authentic designer frames make it easy for you to rock your favorite designer brands like Maui Jim and more. Our selection also has stylish eyeglasses available that are perfect for athletes.
People living in the Paoli, King of Prussia area that wear glasses on a regular basis understand the value of purchasing prescription sunglasses. There shouldn't be a time where you have to make a choice between protecting your eyes from the dangerous UV rays of the sun and being able to see clearly. By purchasing new prescription sunglasses, you avoid the struggle of having to wear bulky wraparound glasses on top of your prescription glasses, and you can easily enjoy outdoor activities on a bright day.
Specialty Lens Materials and Designs
Looking for specialty lenses? At Integrity Eye Associates, we offer multiple options to protect your eyes whether you are on the job or enjoying your free time. Speciality lenses can help with:
Reducing the effects of glares or reflections
Filtering out blue light from electronics
Resistance to scratching
Protecting your eyes from impact during hazardous occupations
Changing tint in daylight
And much more!
During your next appointment at Integrity Eye Associates, ask about our specialty designs and materials we have available and how we can create the perfect lense for you.
Book Your Appointment
If you're looking for friendly service and a great selection of eyewear in King of Prussia, Paoli, or Wayne, PA, stop into Integrity Eye Associates today!
Glasses can correct:
Nearsightedness (when objects that are far away from you appear blurry)
Farsightedness (when objects that are close to you appear blurry)
Astigmatism (an irregular curve in the eye's cornea that causes blurry vision)
Presbyopia (farsightedness caused by thickening and loss of flexibility of the eye's natural lens)