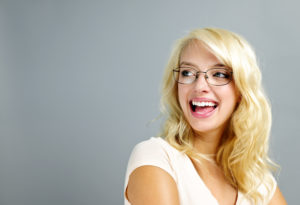 At Integrity Eye Associates, we provide people living in King of Prussia, Paoli, Wayne, and the surrounding PA area, with designer frames. Getting your new frames from us will not only help you see better, but it will also give you the fashionable look you desire.
What separates us from the other eye care centers in the area is that we take a more patient-focused approach. We help our patients by providing eye exams, contact lenses, prescription glasses, and of course, designer frames. Unsure of exactly what you need? That's where our team at Integrity Eye Associates can help. You can always visit our store and look around for what best fits you, or you can schedule an appointment online where we can help you find exactly what you have been looking for.
Frames for Men, Women, and Children
The whole family is able to find the perfect pair of designer frames at Integrity Eye Associates. While other eye care centers in the area are more concerned about getting their patients in and out of the door as quick as possible, we take all the time that is necessary to help you find the frames for your designer eyeglasses. Whether you need help determining between Maui Jim or another brand, we are always here to help.
How to Find the Right Designer Frames
When it comes to eyewear, the styles of designer frames are always changing and evolving. At Integrity Eye Associates, we are always up-to-date with the latest and top trends in the industry, so you can rest assured knowing you'll have designer frames that are in style. If you are unsure how to find the right pair of designer frames we are happy to assist you in our store. For the time being, here are a couple of suggestions on how to the look that best suits you.
The form of your face – The shape of your face can actually help determine which designer frames are the best look for you. If you have a more round face, choosing frames that have a square or rectangular lens can help enhance your features and make your face appear longer. For people with a more square-shaped face, we recommend trying round or oval shaped frames to add more balance.
The tone of your skin – Believe it or not, the tone of your skin is another determining factor in choosing a pair of frames that are perfect for you. Skin tone can actually be more important than hair color and eye color when you are searching for the right color for your designer frames.
Our team at Integrity Eye Associates is easily accessible, and you can always contact us for more information regarding selecting the right designer frames for you.
Make an Appointment Today!
If you live in or around the King of Prussia, Paoli, and Wayne, PA area, make an appointment today and let us help you find the perfect pair of frames. You'll be amazed how the right pair of designer frames can help transform your outlook in more ways than one.