Prescription Sunglasses from Integrity Eye Associates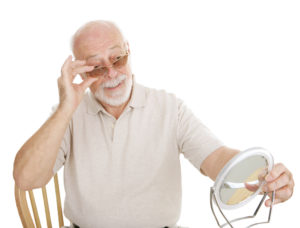 Whether you're driving, outside enjoying the sunny weather or doing any other outdoor activity, you'll always feel good and look even better when you wear prescription sunglasses. In fact, while many people simply wear sunglasses without a prescription, those who have vision issues and already wear glasses will find added benefits from choosing prescription sunglasses.
If you live in or around King of Prussia, Paoli or Wayne, Pennsylvania, and need prescription sunglasses, Integrity Eye Associates has a complete line of high-quality, affordable and name brand sunglasses available. Located in Wayne, Pennsylvania, Integrity Eye Associates offers both prescription glasses and sunglasses with designer frames, and we can even perform an eye exam on every customer who walks through our doors.
Maui Jim Sunglasses and Many Other Brands Are Available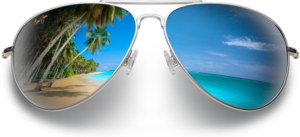 These days, prescription sunglasses are offered for almost every lens prescription, and they will not only aid in enhancing your vision, but they will do the job they are meant to do — protect your eyes from the sun. If you choose to purchase sunglasses from Integrity Eye Associates, we ask that you bring your prescription from your optometrist or receive an eye exam at our office. After our team reviews your prescription, we will allow you to choose from a variety of designer sunglasses from brands like Maui Jim.
See Better in the Sun with Maui Jim
For the past several decades, Maui Jim has been designing, manufacturing, and selling sunglasses that combat both harmful UV rays and glare. Over the years, the company also developed their PolarizedPlus2® lens, which is well-known for the protection it provides, as well as how it improves clarity, color and detail for the wearer.
Today, the company offers over a hundred styles of sunglasses, all of which are polarized and will protect your eyes from UVB and UVA rays. Furthermore, if your goal is to have a pair of prescription sunglasses that not only provide superior protection, but that will also complement your unique style and personality, Maui Jim sunglasses will offer you those things and much more. To learn more about the sunglasses we offer from Maui Jim, or the other luxury designers we offer sunglasses from, please contact us at any time.
Why choose Integrity Eye Associates for prescription sunglasses?
If your goal is to obtain designer glasses and sunglasses, or just have your annual eye exam, you'll feel like you're exactly where you need to be when you visit Integrity Eye Associates. We appreciate every customer who walks through our doors, so you can count on our experienced staff to help you find exactly what you need. After all, improving your vision is our highest priority here at Integrity Eye Associates.
Visit our store today and see the hundreds of designer sunglasses we have available for both children and adults. If you're located in King of Prussia, Paoli or any other surrounding town, Integrity Eye Associates is just a short distance away. To learn about the types of insurance we take or get directions, please visit our Contact Us page or give us a call at (484) 580-8873.